We invite you to discover a stunning natural paradise in the remote and magical Uløya Island in Norway. Join us for a unique week and enjoy great hikes, amazing rock climbing and sea fishing in this very special destination, located in the northern end of the Lyngen Fjord, 500 km north of the Arctic Circle.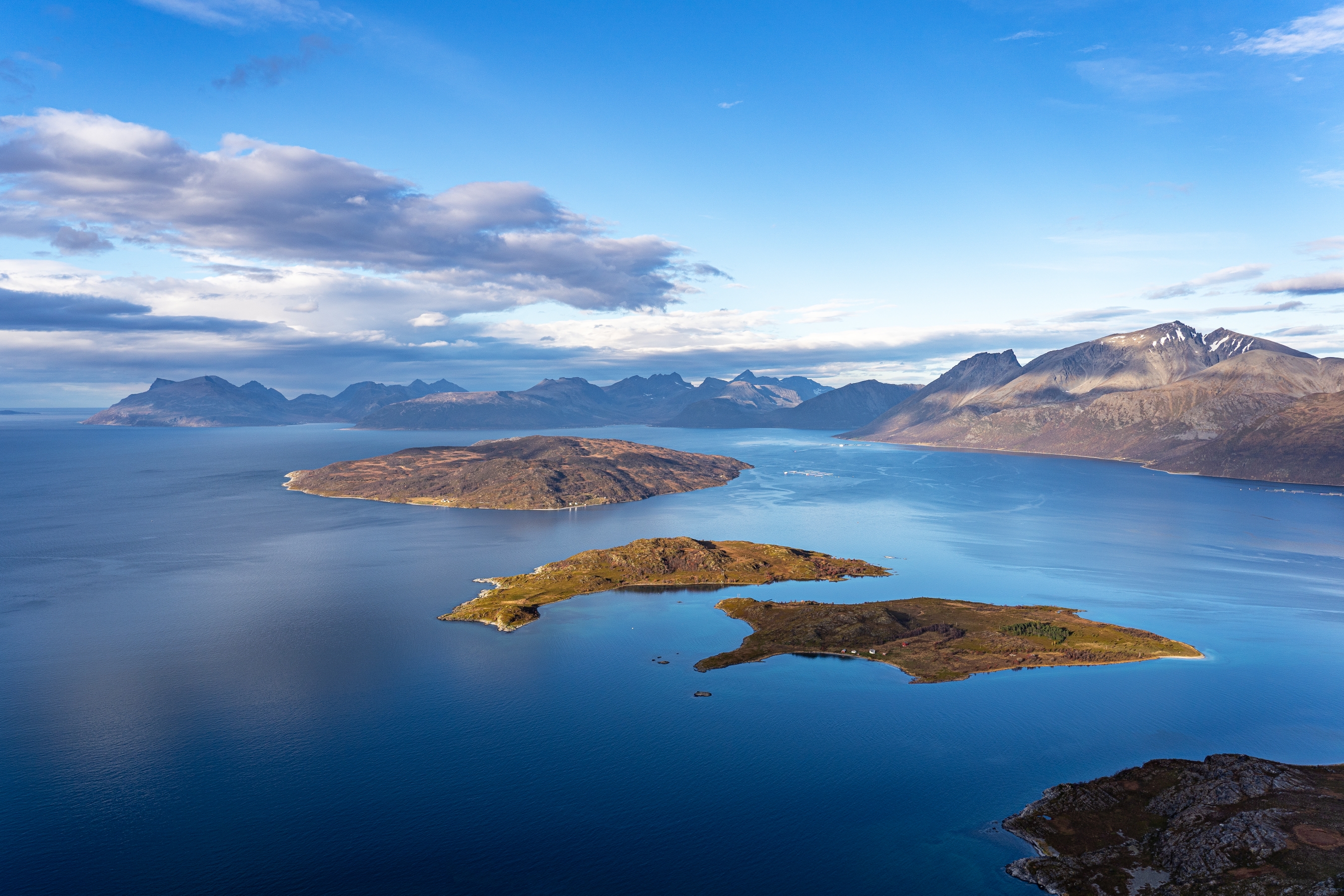 During the endless, long days of summer, Uløya is a peaceful haven of untouched nature, green birch forests and exceptional wildlife. After months of white landscape, in summer the snow disappears in Uløya, revealing meandering rivers, green meadows, turquoise lakes and enchanting waterfalls, a perfect setting for great adventures, and a complete contrast to the harsh and snowy landscape of the winter months.
Our activity program includes wonderful day hikes of all possible types, from seaside walks to climbing stunning mountain tops, amazing sea fishing and regular sightseeing. We invite you to experience wild and untouched nature, surrounded by spectacular views, unique solitude and tranquility in this beautiful island in northern Norway.
During this week, you will be staying at our comfy, warm and fully equipped apartments at the Lyngen Outdoor Center, with breathtaking views. Every day you will be also served a great food – we combine the local specialties such as reindeer, various kinds of fish, fresh mussels, fiskekake (Norwegian-style fishcakes) with international cuisine created from a fusion of the Norwegian North with a touch of foreign influence. We are particularly proud with our selection of soups based on Norwegian tradition of nutricious food enriched with an international spice.
Throughout your stay our team of guides will help you get the most out from this experience, taking you to the most amazing hikes and climbs in this area. They are all experienced mountaineers, with excellent local knowledge, for whom experiencing the outdoors is a way of life.
Itinerary
Day 1
Arrival in the evening, dinner
Day 2 - 7
5 days with guided hikes

Arontinden
Seteraksla
Unna, Reisa National Park
Uløya's "Côte d'Azur"
Valhalla valley on Kågen Island

On the trip to Reisa National Park you have the option of a riverboat safari to Mollisfossen (extra cost) or a hike
Day 8
After a week of adventure it is time to say good bye