©
Lyngen Adventure/Magy Media
Kayak and canoe experiences
Join a guided kayaktour on the Lyngenfjord or rent a kayak or canoe to go on your own trip.
Rent a kayak or canoe
Here you can find a list with all rental stations for kayaks and canoes in the region. To rent a kayak you need to have show certified rescue skills (Våtkort).
Lyngseidet - Solhov
Rentals of kayaks incl. paddle, life jacket, spraydeck, drysuit, shoes and safety equipment.
Price:
Contact: 
Solhov
Solhov also offers guided kayaktrips in the Lyngenfjord.
Elvevoll - Vestre Storfjord Lysløypela
Rental from Prijon kayaks (incl. paddle, spraydeck, paddle float, paddle vest, pump), drysuit and kayak trailer.We only hire out single kayaks to kayakers with certified rescue skills (Våtkort). We also have 2 double kayaks.
Price:
NOK 250,- per day 
NOK 400,- NOK drysuit
NOK 500,- NOK trailer
More information about prices.
Contact: 
Kåre Eriksen
Jægervatnet - Lenangen
Rental kayak incl. paddle, sprayshirt and life jacket.
Price:
Contact:
Kjell Ivar Robertsen
Reisadalen - Svartfoss Adventure
Rentals of canoes incl. oar and life jacket.
Price:
Contact: Svartfoss Adventure
Canoe rental Jægervatnet - Lenangen
Rentals of canoes incl. oar and life jacket. To be used on the lake Jægervatnet
Price:
Contact:
Kjell Ivar Robertsen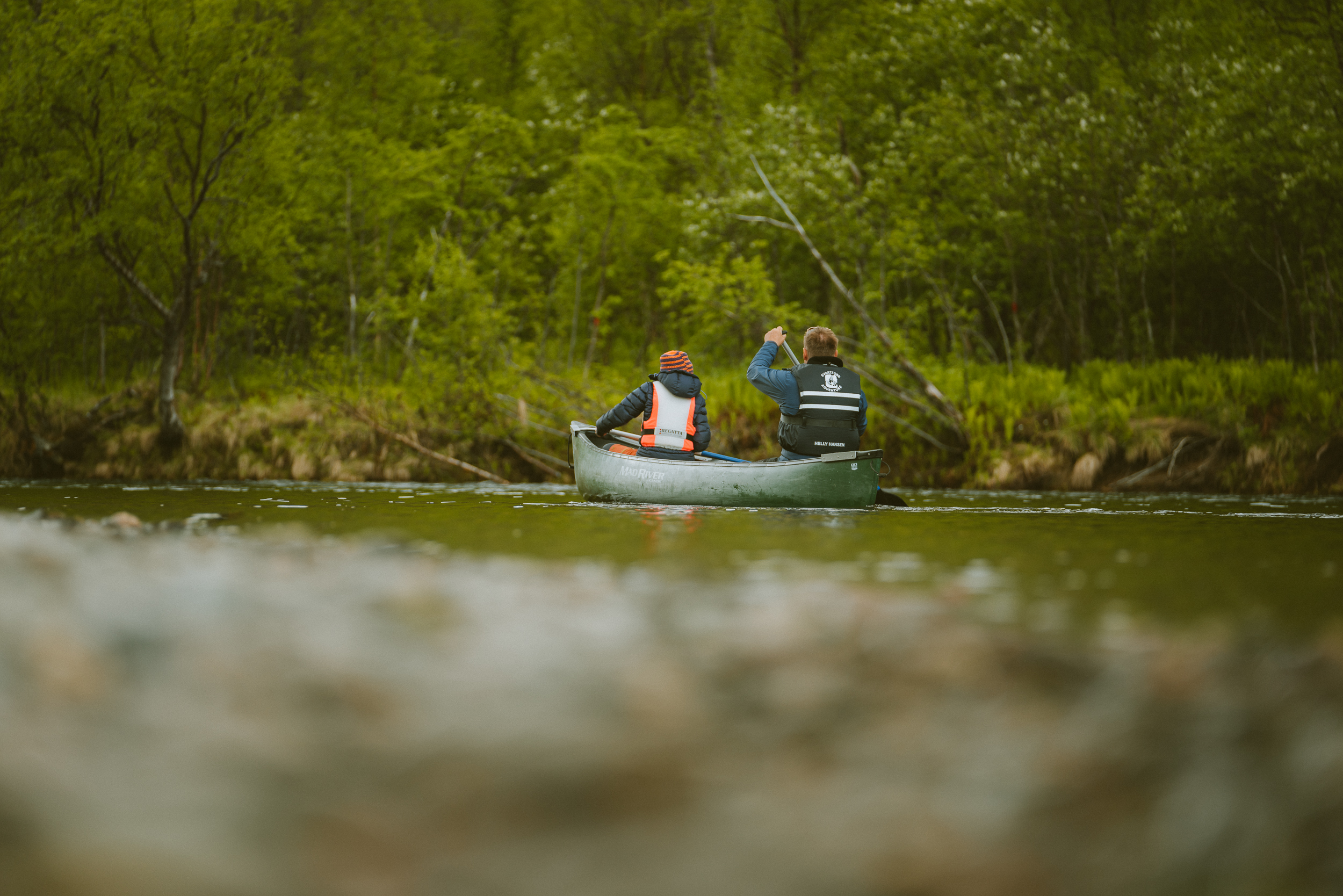 Canoeing on the Reisa river, Photo: MagyMedia
Book your kayak activity here