Local engagement in a long perspective
Sustainability is vital for tourism in the Lyngenfjord region and at the core of all our actions. In this, Visit Lyngenfjord works for and with the local tourism companies to contribute to the local community: employment, conservation of nature, and local culture. The region is working with sustainability actively now and long-term for the future. This work is audited every three years by Innovation Norway, and the result of this ambitious work is the "Sustainable Destination" mark, which the region has had since 2017.
We work towards our vision: 
Tourism in the Lyngenregion shall be the most sought after in Northern Norway when it comes to sustainable experiences.
We safeguard the future by considering the impacts on nature and the environment. Our goal is to facilitate that our guests can experience the Lyngenfjord region, its culture, history, and nature, with a good conscience.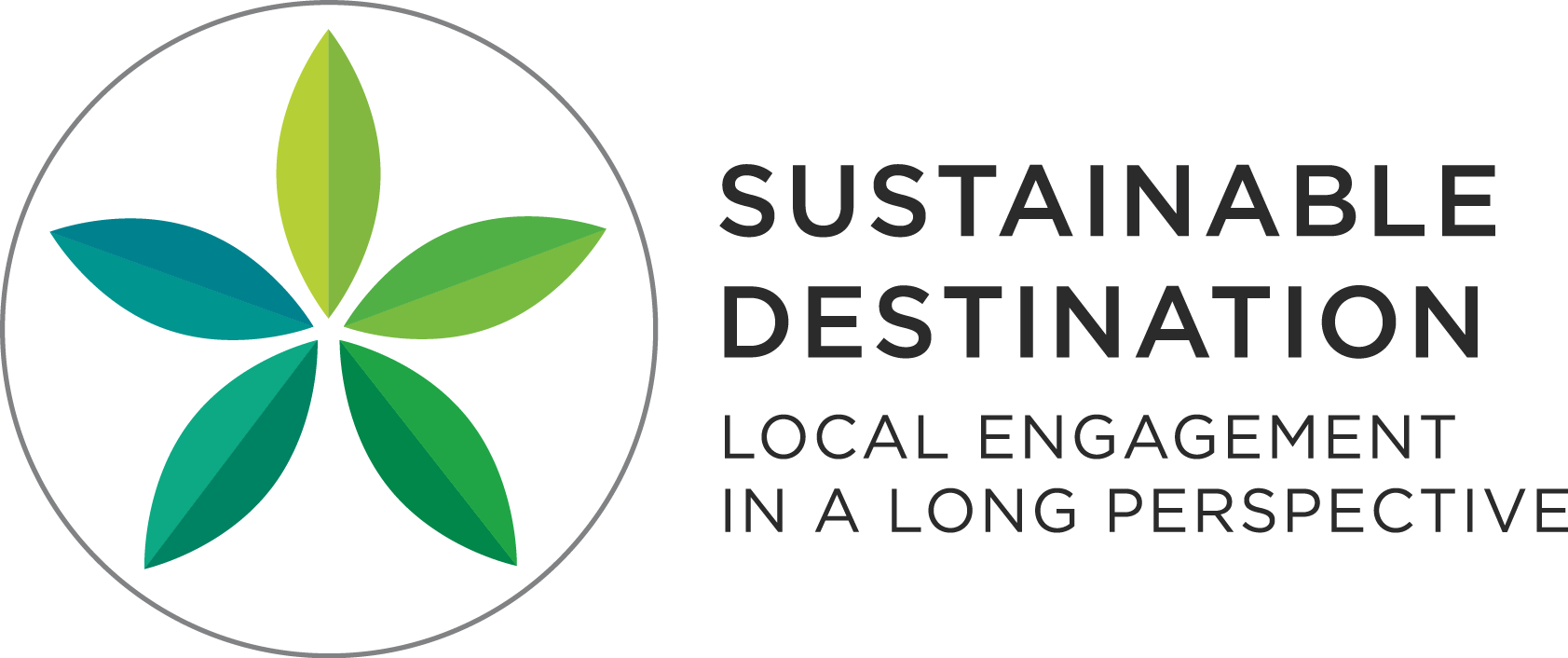 Lyngenfjord - work towards more sustainable tourism since 2017
Sustainable Destination labeling scheme is based on international standards for how destinations safeguard the interaction between the local stakeholders: local governance, tourism enterprises, and local communities. The Lyngenfjord region was granted the prestigious label "Sustainable destination" by Innovation Norway for the second time in 2021.
Our work towards more sustainable tourism: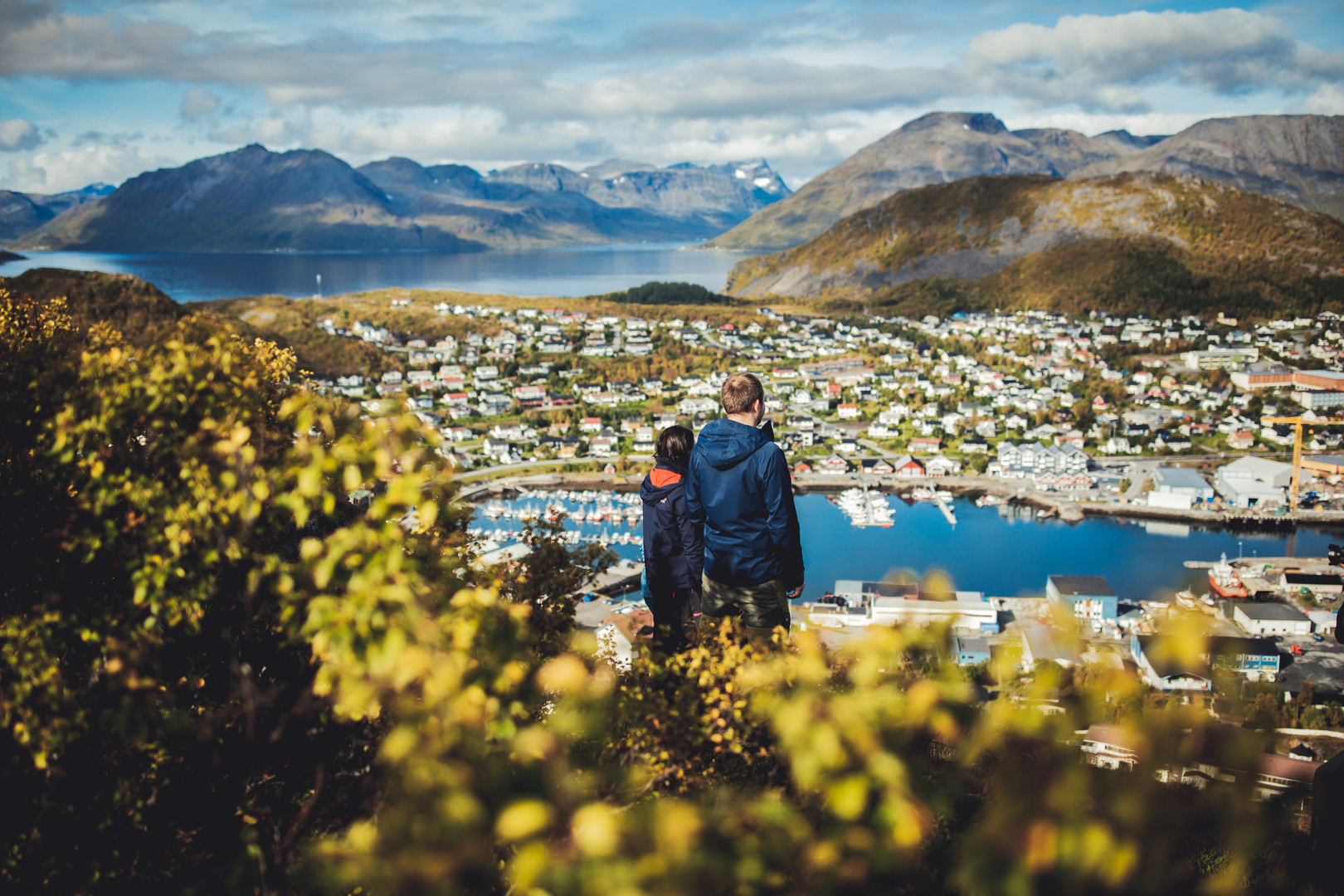 Photo: Petr Pavlicek
Supporting the local community
The tourism industry in the Lyngenfjord region consists of small businesses as accommodation providers, restaurants, and culture or nature-based activity businesses. We see that tourism development in Lyngenfjord leads to employment gains, contributing to local community development. 
Actions supporting the local companies, employees, and individuals:
The region develops tourism sector together with the municipalities Kåfjord, Lyngen, Storfjord, Nordreisa, and Skjervøy, as well as several companies associated with the area.
A crucial goal is to become a year-round travel destination with the help of service and product development. Year-round operations allow the local businesses to practice their business during every season, which supports the local economy and good quality of life in the area. 
Lyngenfjord region utilizes the existing capital and develops services that benefit both: locals and visitors without over-consuming the resources.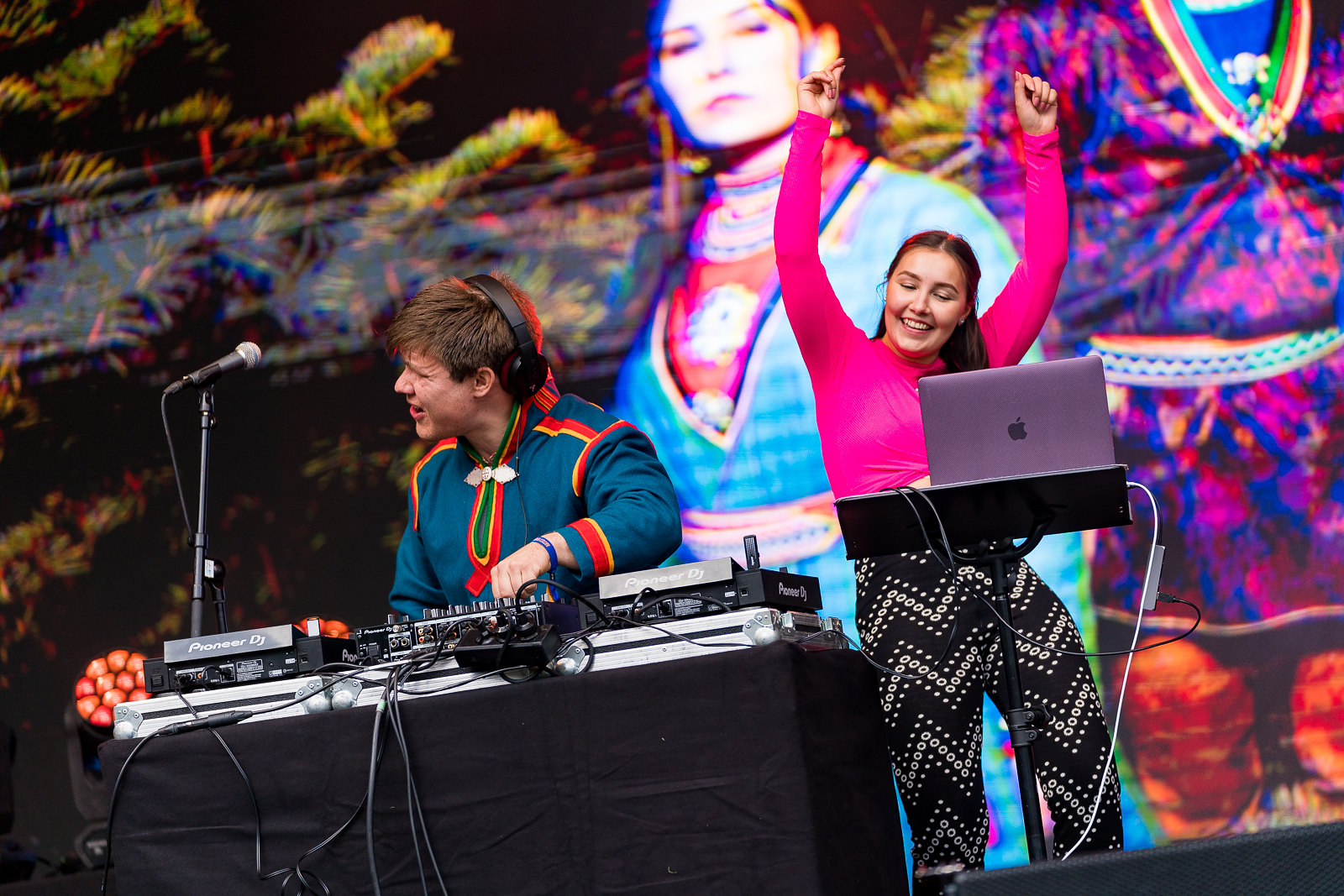 Photo: Ørjan Marakatt Bertelsen, Riddu Riđđu Festival
Cultural heritage
The "meeting of the three tribes" characterizes the area around the Lyngenfjord and indicates the interaction between the Kven, Sami, and Norwegian people on our historical and cultural basis. The region, therefore, is a lively blend of languages, cultural heritage, cultural expression, art, traditional knowledge, livelihoods, and modern ways of practicing them. 
In co-operation with all the tribes, sustainable tourism offers visitors the opportunity to learn about cultures and traditions and supports the presentation and conservation of regional cultural heritage. 
How the region supports cultural tourism and its development: 
The region, together with Nord-Troms Museum and Centre of Northern People, develops and conserves further cultural and historical locations and makes them accessible for locals and tourists in a sustainable way
Lyngenfjord region supports and promotes cultural projects and events for both locals and visitors
The area honors the local food culture and endorses it further 
Explore the local culture and museums in the Lyngenfjord region
Photo: Petr Pavlicek
Environment
Tourism has a range of environmental impacts both positive and negative. Already traveling up Northern Norway has a large carbon footprint. Conserving the environment is at the core of all tourism development work in the Lyngenfjord region, where careful tourism planning and management and the adoption of sustainable tourism principles play a crucial role.
Here are some of the region´s environmental efforts: 
Offer quality and sustainable travel experiences for visitors near and far and encourage them to stay longer time in the region
Provide and develop lower-impact travel options in the area as bus and ferry connections
Provide electric car charging stations
The tourism sector works closely with the locals and nature conservation agencies regarding infrastructure for nature experiences and limiting wear and tear on nature
Travel Green: Explore the region´s sustainable travel experiences
Photo: Moritz-Ablinger 
Lyngenfjord locals: "This is what sustainability means for us!"
What makes Lyngenfjord a sustainable destination? To answer this, we created a short documentary series where local companies, employees, and citizens share their actions and insights towards a more sustainable region.
Photo: Vegard Stien
Travel Green: Explore the region´s sustainable travel experiences
Now it´s your turn! By choosing accommodation, food, and services from the region´s sustainable certified companies, you make your stay more sustainable, leave a smaller footprint and support local companies. 
Hop on-off: Let busses and ferries take you around the Lyngenfjord region
Experience the Lyngenfjord region by using the regional buses or hop from island to island using the express boat.
Sustainable travel in Lyngenfjord
These symbols and certificates help you find environmentally certified alternatives among tourism enterprises in Lyngenfjord.
See all sustainable certified companies in the area here. 

Every time you see a tuft of grass on Visit Lyngenfjord's pages, you know that the associated products and offers are a part of the environmental scheme. The tussock/Green Travel is a common navigation to all qualified environmental schemes used among tourism enterprises in Norway.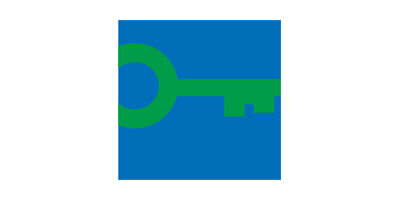 Green Key
Global ecolabel, recognized by GSTC, for hotels, small accommodations, campsites, and attractions. Certified businesses must meet strict criteria for waste, energy, water, procurement, green areas, CSR, and staff involvement. High standards are maintained through annual certificate renewal, rigorous application process, documentation, and frequent audits.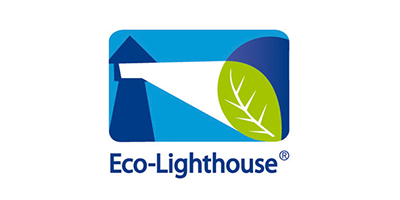 Eco-Lighthouse
Eco-Lighthouse enterprises work towards satisfying requirements and implementing environmental measures on a systematic and ongoing basis in order to create more environmentally friendly operations and safer work environments. Enterprises are certified subject to independent assessment and must undergo a recertification process every three years. Visit Lyngenfjord has been certified with Eco-Lighthouse since 2017.
The ecolabel Nordic Swan
More than 5000 products in Norway are certified with Nordic Swan, which indicates that they satisfy strict demands within energy efficiency, materials, and chemicals, all the way from raw materials to end product and waste management.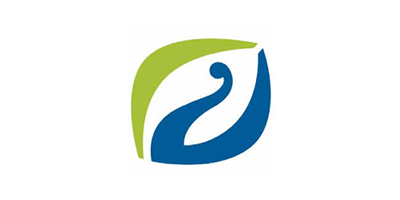 Ecotourism Norway
This national certification is awarded to businesses and operators that hold a high international level in ecotourism. Over 100 strict criteria on environmental performance, host-role, local community integration, and purchasing must be met and often improved. The certificate is renewed every three years.